Man Builds 'Dog Library' to Swap Pet Supplies and Honor Lost Animals | Good news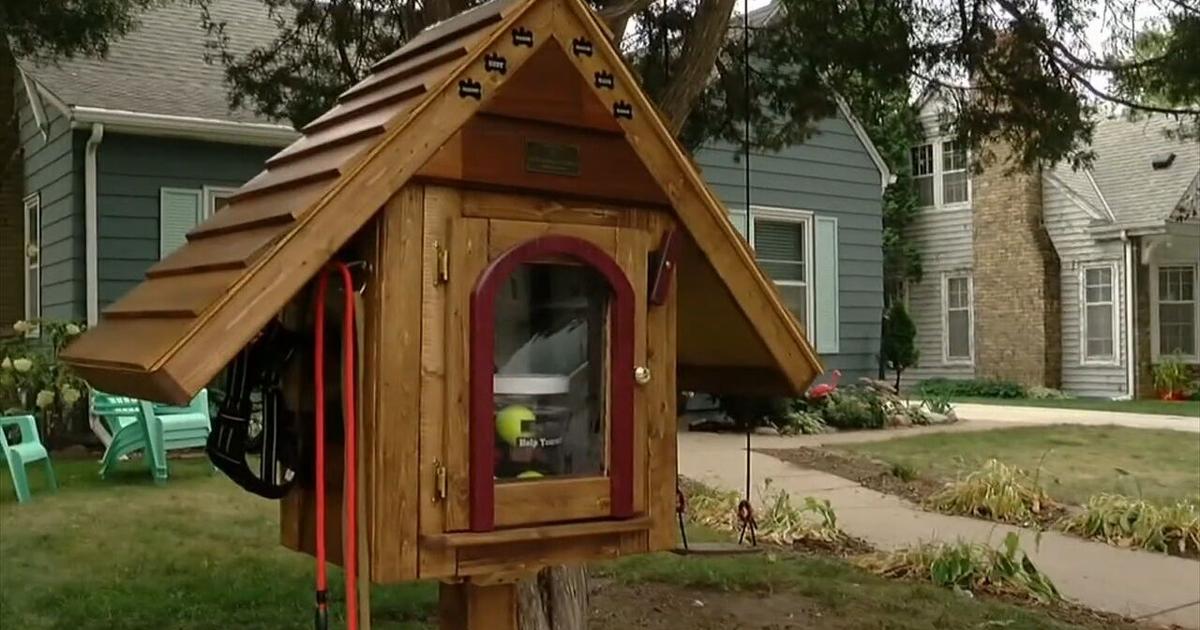 You've probably seen those tiny little wooden bookcases outside houses offering books to borrow.
Someone in Minneapolis had a similar idea, not for people, but for pets.
The Dog Library is one of Will Mound's many carpentry projects. He is known throughout the city for his creative works.
He's gone the extra mile with his Dog Library, which has some personal touches.
The premise of the dog library is much the same as the book libraries you see outside homes. People can share old or additional pet care items and take what they need.
It's not just the love of dogs that unites neighbors, but also the shared loss of losing a dog in the past year.
Will's neighbors Dan and Emily lost their dog, Hank, and their neighbor Lisa lost Charlie.
Will wanted to give them a way to remember their pets, so he added their names and photos to the Dog Library.
He says sharing his craft with his neighbors helped him get through the early days of the pandemic.
"I was one of the first people laid off at the start of the pandemic and it was hard to find work at the time, so I needed something to do and that was kind of my outlet," said he declared. "There are so many negative things, so it's good to have something new."
Neighbors say they are touched to see their dogs immortalized in the library.
They hope that sharing their story will inspire more people to stop and use the library, and inspire others to create their own.