Pet Care Industry Outlook 2030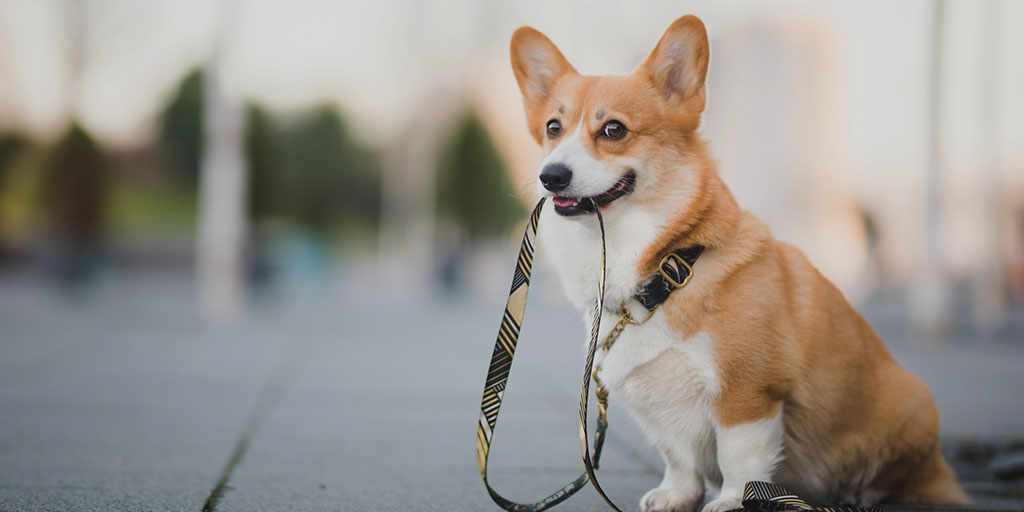 If it seems like everyone you know has added a family member with fur, feathers or fins during the pandemic, the data shows you're right: there are currently five million pets. more pets in the United States than there were in 2019, with about 4% more households now including pets, according to Morgan Stanley Research and findings from its proprietary survey and data arm AlphaWise . The third AlphaWise survey of pet owners in June, which included about 2,500 adults in the United States, shows that "fur babies" have found a permanent place in the hearts and eating habits of consumers around the world. country and the world.
That's good news for the pet industry, and there's more growth to come: Morgan Stanley projects a compound annual growth rate of 8% for the industry by 2030, which is one of the highest rates of return of any retail segment. This prediction is consistent with estimates from spring 2021, based on the October 2020 survey, and we still expect pet services to lead this growth. However, analysts have raised longer-term estimates for spending on pet products.
At the household level, Morgan Stanley projects spending will increase to $1,320 per pet by 2025, while reaching $1,897 by 2030. This compares to previous spending per pet projections of $1,292. by 2025 and $1,909 by 2030.
"A result consistent with this expectation would increase total industry spending by 134% over the next decade, from $118 billion in 2019 to $277 billion by 2030," says Simeon Gutman, an equity analyst. covering retail and food retail products at Morgan Stanley.
Younger Americans have fueled the pandemic pet craze, with respondents aged 18 to 34 accounting for 32% of those who had their most recent pet in the past six months. These owners tend to spend more than other age groups on food, treats and care for their pets.
"As millennials become owners, delay childbirth and have increasingly smaller families, they tend to spend more on their pets than older pet owners, especially on food. and premium services," says Gutman. "The increase in ownership during the pandemic has been driven primarily by this cohort, and they are likely to accelerate trends to treat pets like humans and provide higher quality care. As a result, the benefits of COVID for the pet industry likely have a long tail.
In 2022, pet ownership increased the most among respondents aged 18-34. (Data as of June 2022)
Spending on pets has not only increased by 11% during the pandemic; it is also considered "increasingly inelastic". So even when pet owners cut other parts of their budget, their pet care routine often remains. Shoppers will clip coupons, compare prices at various stores, and stock up during sales to ensure their non-human companions have their favorite foods and treats. Some may even go into debt to help pay medical bills.
"Americans are becoming more attached to their pets, which is clear from the survey results, and therefore spending on pets is a priority," Gutman says. "Consumers are less willing to cut spending on pets, even when actual personal disposable income is falling."
As families bring more and more animal friends into the fold, whether it's a show-ready Pomeranian pup or a school of tropical fish in a saltwater aquarium, they are rely on veterinary recommendations for food and other supplies.
Veterinarians remain "at the center of the pet care ecosystem" and pet parents are "highly compliant with routine veterinary visits, even in the wake of the pandemic," Gutman says.
"In 2022, 69% of pet owners had visited the veterinarian at least once in the past 6 months. Nearly 60% of pet owners visited the veterinarian one to three times over the period, which was surprisingly consistent with our 2020 survey," according to Gutman.
Additionally, the veterinarian's office is the #1 destination for pet prescription filling, with nearly a third of respondents saying they get their pet's medication directly from the veterinarian. And that's no small number: 72% of pet owners plan to use prescription medication for their pets in the next 6 months.
Overall, spending on pets is expected to continue growing through the 2020s.
About 34% of respondents expect to increase their spending on pet food over the next six months, while 32% predict they will spend more money on their pet's health.

Pet services are expected to experience the highest growth of any segment of the pet industry, with spending now expected to increase 143% by 2030 to $118 billion, compared to our previous forecast of $127 billion for pet services by 2030.

Pet insurance is also a strong growth area, recording almost 26% annual growth between 2017 and 2021, with a 21.5% increase in the number of pets insured over the same period. , and no signs of slowing down.

Products, including candy bars and fresh-from-the-refrigerator meals prepared without preservatives, make up the industry's largest segment. Spending is projected to rise 128% over the next decade, from $70 billion in 2019 to $158 billion in 2030, compared to an estimate of $151 billion by 2030 based on the previous survey.

Innovation in products that add convenience and compliance to treatment protocols, such as solutions that tackle multiple issues, such as flea, tick and heartworm medications, could further expand the market.
Wellness and preventive diagnostic testing for companion animals is still in its infancy, but is expected to grow. This is a long-term growth opportunity, says Gutman, which will grow at a more measured pace in the short to medium term, as the development of preventive care protocols, training of veterinarians and the educating pet owners around the importance of preventative pet care will take time.
"Overall, the companion animal category remains an attractive and defensive investment in both food and products, as well as vets, insurance and other services, making investing in the relatively low-risk pet industry," Gutman says.