Pet Supplies Plus and Natural Balance Donate to Patriot PAWS in Honor of Veterans Day | Industry News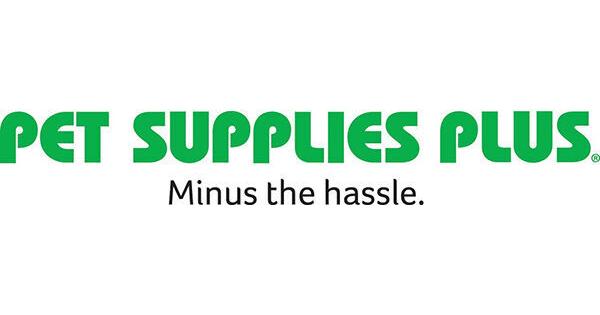 Pet Supplies More again joined forces with natural balance to raise awareness of the impact service dogs have on the US military. Pet Supplies Plus and Natural Balance continue their national partnership with a $50,000 donation to Patriot PAWS Service Dogsa non-profit organization that trains and provides service dogs to disabled veterans free of charge.
In honor of Veterans Day, any purchase of Natural Balance products made at a Pet Supplies Plus store through November 27 will support the $50,000 donation to Patriot PAWS Service Dogs. Through this donation, Patriot PAWS will provide free service dogs to disabled U.S. veterans to help them restore and maintain their physical and emotional independence.
"This has become an annual initiative for Pet Supplies Plus and one that is close to our hearts," said Chris Rowland, CEO of Pet Supplies Plus. "Patriot PAWS makes such a huge impact and we're proud to make this contribution alongside Natural Balance so veterans can be matched with service dogs at no cost."
Pet Supplies Plus and Natural Balance presented the check together to Patriot PAWS, along with Patriot PAWS Founder and Executive Director, Lori Stevens, Development Coordinator, Marissa Pittman, Development Coordinator, Sarah Mathers, and Patriot PAWS Service Dog, Pierce.
"We are extremely grateful to our friends at Natural Balance and Pet Supplies Plus," said Lori Stevens, Founder of Patriot PAWS. "Thanks to this generous donation, we are able to continue saving the lives of those who have served our great nation."
Patriot PAWS strives to train and provide service dogs to veterans free of charge. Their mission allows veterans to continue to be positively impacted by service dogs without the training costs, which amount to approximately $35,000 per dog. With the help of donors, volunteers, and training programs, Patriot PAWS is able to eliminate all costs for veterans. With current demand and the added impact of the pandemic, the work done by Patriot PAWS is even more essential to the well-being of veterans.
Founded in 2006 by professional dog trainer, Lori Stevens, Patriot PAWS aims to train and place service dogs for disabled veterans and others with mobile disabilities, traumatic brain injuries and/or or post-traumatic stress. As of fall 2022, Patriot PAWS has placed over 400 dogs from its program. Patriot PAWS can house up to 25 service dogs on their Rockwall campus and the rest are scattered across their various programs including the Texas A&M Student Led Puppy Raiser program, their local DFW Puppy Raiser program, and their partnership with the Texas Department of Criminal Justice. where inmates from three prison units train service dogs. The organization remains focused on its mission and, with the help of Pet Supplies Plus and Natural Balance, hopes to be able to make a few more placements by the end of the year.
"Natural Balance is incredibly proud to once again partner with Pet Supplies Plus in support of Patriot PAWS," said Darcy Hagan, Vice President of Sales for Natural Balance. "Being able to help provide a trained service dog to a veteran in need couldn't be more rewarding. Thanks to Patriot PAWS for their great work.