Pride+Groom & Pet Supplies Plus will donate to animal shelters | Industry News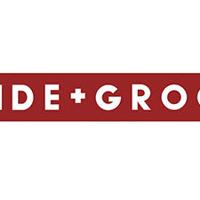 As part of its partnership with Pet Supplies Moreand in the spirit of the holidays, Pride + Groom announced that it is donating over 600 gallons of One Fur All Conditioning Shampoo. Each Pet Supplies Plus store will then have the option to donate the product to their preferred local rescue organization. This program will ensure that over 30,000 pets in need will receive some TLC and a bath so they can be fresh and clean for their eternal homes.
Pride+Groom launched its partnership with Pet Supplies Plus this fall. After extensive research for a shampoo brand to align with Pet Supplies Plus' commitment to providing our customers with quality pet products during their pet's grooming experience, leaders and groomers of Pet Supplies Plus chose P+G products. P+G is now present in Pet Supplies Plus grooming salons across the country.
P+G and Pet Supplies Plus have also collaborated to create the "Selfie Wash" for their pet wash customers. This exclusive kit is an upgraded pack that includes a 3 oz. Coat Specific Shampoo, 3 oz. Final Coat Conditioner and 2 oz. Proud, the scented spray. Selfie Wash kits are available at all Pet Supplies Plus stores with self-wash stations.